Best Takeout Gibbsboro NJ
Best Takeout near Gibbsboro NJ
Takeout provides an easy way to enjoy your favorite restaurant meals in the comfort of your own home, office, or another location of your choosing. There are some people that prefer getting their food to go over dining in because they have limited time for a meal break. Others have social events to attend and are in need of quality food to bring. No matter the specific reason, it is important that your take out order be accurate, delicious, and efficiently prepared. If you're searching for the best takeout near Gibbsboro, New Jersey, there is truly no better option than Foodiehall. We make it incredibly easy to get exceptional food from not one, but eight amazing restaurants in one convenient location on one checkout.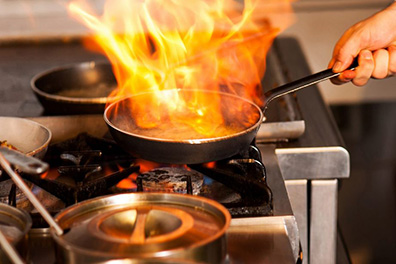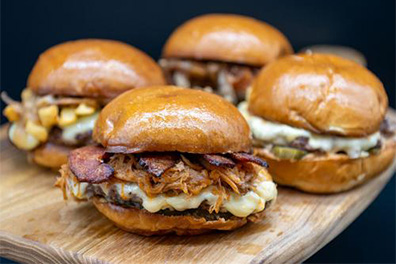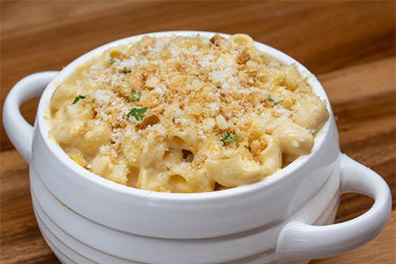 Take Out Near Me
At its core, Foodiehall is a premier virtual kitchen/e-restaurant and food hall that is committed to offering patrons easy access to an unmatched variety of enticing cuisines. Whether you are interested in placing an order for Gibbsboro take out or delivery, rest assured that your meals will be prepared in our top-of-the-line kitchen with quality and accuracy as top priorities. All of Foodiehall's dishes are made using top-tier ingredients selected from the best local farms and trusted suppliers, and you are sure to notice the difference.
What is particularly special about Foodiehall is that we offer casual fare, upscale dishes, and everything in between to satisfy our valued customers' varying tastes and preferences. Tiresome debates over what type of cuisine to order are a thing of the past, as we offer a range of delectable Asian, American, Mexican, and Italian dishes among others. We've also set up our kitchens with efficiency and affordability in mind. Our goal with take out near Gibbsboro is to prepare top-quality food in a timely manner at prices that work within our patrons' budgets.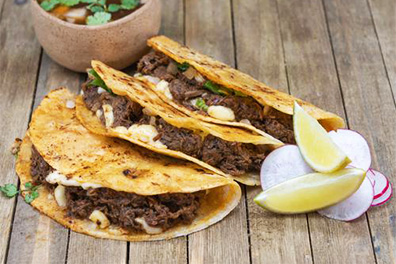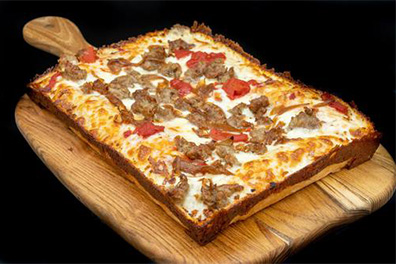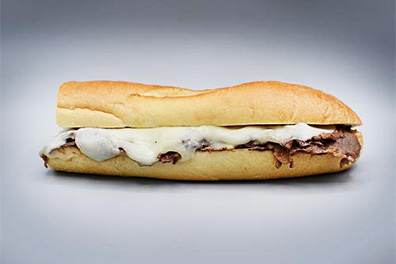 Gibbsboro Takeout Food
We're confident that as you browse our restaurants, you'll find many enticing options for you, your family, and your friends & coworkers to enjoy. We're proud to offer delicious meals from the following establishments:
Canting Wok & Noodle Bar
Take premium Asian fusion cuisine, masterfully blend it with the essence of street food, and you have Canting Wok & Noodle Bar. Order a variety of tasty fried rice bowls along with Pad Thai, Pork Lo Mein, Shrimp Spring Rolls, Pork Belly Bao Buns, and more spectacular options.
Criss Crust
Pizza lovers rejoice! Whether you prefer Artisanal round pizza with flavor-rich toppings or the much-beloved Detroit Style, Criss Crust has you covered. Our creative and inspired selections include the Pineapple Express, Classic Margherita, and Buffalo Chicken. We also have sensational hoagies available along with fresh cookies to provide the perfect end to any meal.
Dando Tacos
Mexican street food enthusiasts will absolutely love the offerings from Dando Tacos! Our skilled chefs have elevated the cuisine by taking well-known dishes and infusing them with mind blowing flavors that customers can't get enough of. We offer Quesadillas, Burritos, Elotes fresh from the grill, and a wide range of Tacos. If you're intrigued by exciting new takes on Mexican food staples, Dando Tacos is a must try!
DaNick's Craft Burgers
There's something special about a quality burger, particularly one that's magnificently crafted with an amazing mixture of ingredients. DaNick's Craft Burgers are made using a custom-blend of chuck, brisket, and short rib that is grilled to perfection. Choices include the Signature DaNick Burger along with the Low Country Burger, Signature Smoke House Burger, Avocado Burger, and even a Beyond Burger. You'll also find an assortment of salads that can be enjoyed with your burger or on their own.
Fornire Italian Kitchen
Fornire Italian Kitchen is authentic Italian cuisine done right, with ingredients that are simple yet impactful. Experience various kinds of fresh pasta complemented with tantalizing house-made sauces. We also prepare go-to appetizers such as Burrata and homemade Meatballs as well as entrées like Chicken Parmesan and Milanese that will have you savoring each and every bite.
Mac N Toastie
Mac N Toastie is perfect for those looking to enjoy some fresh and delicious comfort food. Whether you're in the mood for Mac N Cheese bowls with an assortment of tasty toppings, or grilled cheese sandwiches on exceptional Garlic Butter Grilled Texas Toast, we have many options you're certain to love. Pair your grilled cheese with our creamy Tomato Soup and dip to your heart's content!
Simply Fowl
Simply Fowl has perfected the art of the chicken sandwich. With a unique combination of spices and breading in conjunction with our time-tested marination process, our Jersey Fried Chicken Sandwiches truly stand out. Beyond The Original, which has a tasty garlic buttermilk sauce and dill pickles, other popular selections include the Southerner and the Nashville Fried Chicken Sandwich. You can also order perfectly-seasoned Chicken Wings and Chicken Tenders along with sides that will complement your meal perfectly.
Ordering takeout food near Gibbsboro is incredibly easy. One option is to place your order through the website with our simple and secure online ordering system. You can also give us a call at (856) 565-4255, or stop in and place your order right at the counter.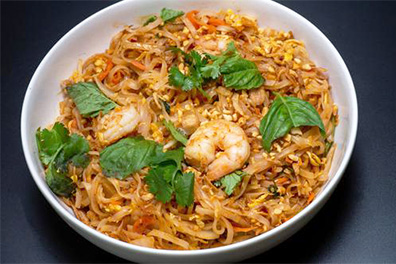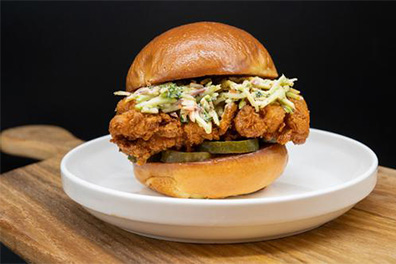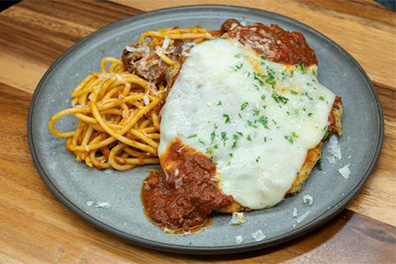 Top Take Out e-Restaurant near Gibbsboro, New Jersey - Foodiehall
Foodiehall consistently offers top-notch takeout service for Gibbsboro customers. With such an incredible variety of options to choose from all in one convenient location, you simply can't go wrong. We hope that you'll give us the opportunity to demonstrate why our take out is superior to virtually anything else you'll find nearby. If you have any questions, please do not hesitate to call us or contact us online.
Best Take Out near Barrington, Cherry Hill, Clementon, Collingswood, Gibbsboro, Haddon Heights, Haddonfield, Lawnside, Magnolia, Marlton, Merchantville, Mount Laurel, Somerdale, Stratford, Voorhees, West Berlin, Erlton-Ellisburg, Woodcrest, Barclay-Kingston, Ashland, Maple Shade, Moorestown, Pennsauken, Lindenwold and surrounding areas.