Best Food Delivery Merchantville NJ
Best Food Delivery near Merchantville NJ
For those stressful days when you're too exhausted or preoccupied to cook, food delivery can be a true godsend. That's because it allows you and others you're feeding to enjoy delectable, restaurant-quality dishes without needing to concern yourself with preparation, cooking, and unpleasant cleanup. Additionally, advances in technology have led to robust online ordering systems that offer far more convenience and ease-of-use than ever before. With just a few clicks, you can have extraordinary meals sent right to your doorstep. If you're searching for the best food delivery near Merchantville, New Jersey, you've come to the right place. Unique in the general restaurant space, Foodiehall offers the quality, variety, and timely preparation you want at affordable prices.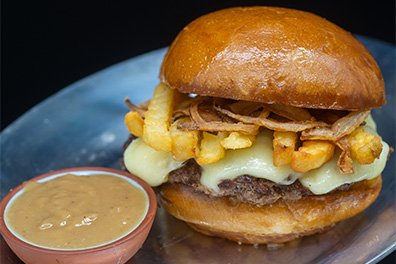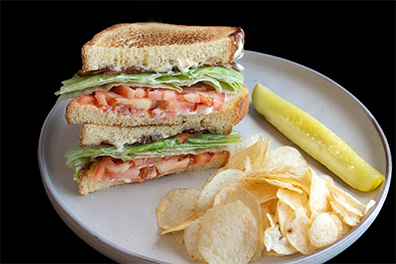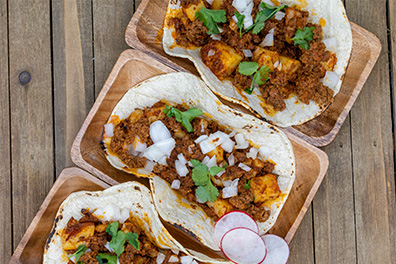 Food Delivery Near Me
When it comes to food delivery, one of the most important considerations is the actual food itself. If you've ever sought to have restaurant meals delivered but ended up being frustrated with the lack of options or disagreements with others regarding what specific kind of food to order, you're certainly not alone. Thankfully, with Merchantville food delivery from Foodiehall, you don't need to worry about that. This is because Foodiehall isn't a restaurant with a single culinary focus, but rather ten distinct restaurants that are partnered to offer a world-class experience. When you place your delivery order with us, you can add items from as many of the restaurants as you'd like. As such, it's never been easier to account for the varying tastes and preferences of those dining with you. You can have it all with Foodiehall.
All of the Foodiehall restaurant menus have been thoughtfully put together with a central focus on overall food quality and the use of premium ingredients from trusted local suppliers. As you browse through the site, you're certain to notice the enticing and diverse selection of cuisines available. Craving some delicious craft burgers with loads of toppings? DaNick's Craft Burgers has you covered! In the mood for quality Mexican cuisine? Look no further than Dando Tacos. In need of some comfort food like Mac N Cheese and Grilled Cheese Sandwiches? Mac N Toastie is pleased to be at your service. With Foodiehall's unmatched food delivery services near Merchantville, you also have easy access to authentic Italian cuisine (Fornire Italian Kitchen), Detroit-Style and Artisanal Pizzas (Criss Crust), Asian fusion (Canting Wok & Noodle Bar), fried & grilled chicken (Simply Fowl), Cheesesteaks (Geno's Steaks), premium deli sandwiches & hoagies (S5 - Sylva Senat's Soups, Salads & Sandwiches), and sensational doughnuts for breakfast or dessert (Junior's Doughnuts).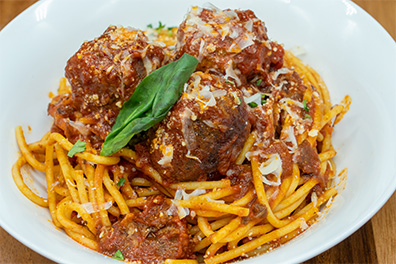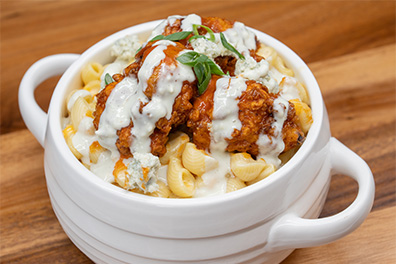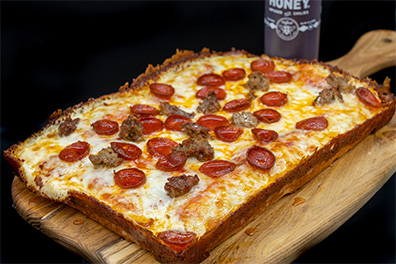 Merchantville Food Delivery Services
Our numerous restaurants are operated by dedicated teams of experienced culinary professionals. Additionally, all of Foodiehall's kitchens are carefully configured to produce amazing food in a timely manner. This is particularly important where Merchantville food delivery service is concerned, as we make it a priority to get orders prepared as efficiently as possible while also making sure that none of the quality is sacrificed for speed. We also pay close attention to detail to help avoid incomplete or incorrect orders from being sent out for delivery. At some point in our lives, we've all dealt with the frustration of a food order gone wrong. Foodiehall's put the right systems and people in place to help ensure that you have a pleasant and stress-free food delivery experience.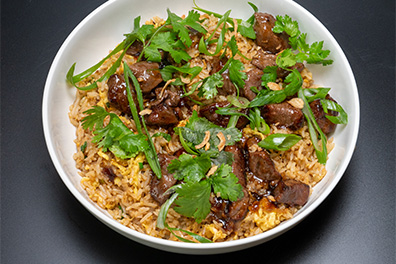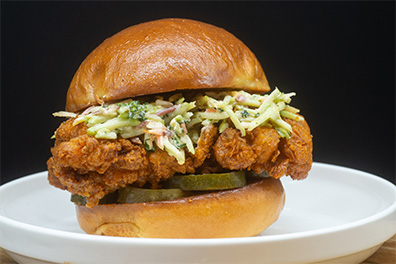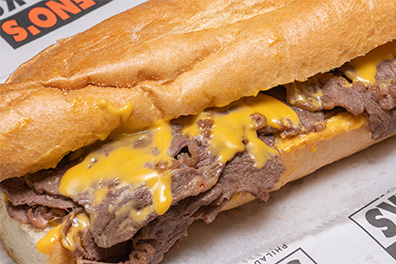 Foodiehall - Top Restaurant Food Delivery near Merchantville, New Jersey
Restaurant food delivery doesn't get better than Foodiehall! Nowhere else nearby will you find such an incredible array of premium food options that you can get in a single convenient order. Speaking of convenience, we've made sure that placing an online order is quick and easy. We want you to spend less time ordering, and more time enjoying our delicious food. Patrons order our food delivery near Merchantville time and again, and we have no doubt that you'll end up just as satisfied. For questions, please don't hesitate to call us at (856) 565-4255, or contact us online.
Best Food Delivery near Barrington, Cherry Hill, Clementon, Collingswood, Gibbsboro, Haddon Heights, Haddonfield, Lawnside, Magnolia, Marlton, Merchantville, Mount Laurel, Somerdale, Stratford, Voorhees, West Berlin, Erlton-Ellisburg, Woodcrest, Barclay-Kingston, Ashland, Maple Shade, Moorestown, Pennsauken, Lindenwold and surrounding areas.